about us
Noya Shapla is a family business that has been passed down by a generation. When he first came over in 1968, well known and respected local, Mr. Labas Miah, was one of the first in opening an Indian restaurant in Jersey, giving locals a flavour of Indian and Bangladeshi cuisine. Having a successful business for many years, he passed the trade on to his son, Mr. Joe Miah, who grew up learning all the positions of the business and how his father maintained a high standard of service, as well as sharing the same passion for providing a rich cuisine for his customers to enjoy. Noya Shapla is Joe's take on his father's business, with intentions to take the cuisine to the next level for everyone to enjoy and to continue the legacy of his father.
Perfectly situated in Charing Cross, the heart of St Aubin, a location gifted with great views that are well recognised by locals, Noya Shapla is the ideal place to enjoy the finest, authentic Indian and Bangladeshi cuisine. Join us in our relaxed surroundings where customers have fun, celebrate, make new memories with family and friends and then come back to do it all over again. The Noya Shapla team only offer freshly prepared food using the finest ingredients to ensure that customers are given tantalisingly rich signature dishes for both locals and tourists to enjoy. Come to Noya Shapla to enjoy a sophisticated and unforgettable dining experience from our charming staff that will cater for your every need. We hope to see you soon.
We also offer outdoor catering at your arranged venue to help make your special occasions all the more memorable.
What our Customers Say…
"So happy to see The Shapla back again in the
heart of St Aubin, had a fabulous meal on Monday night with great service and delicious food!"
Jan Chapman
"Stunning,food amazing,
service outstanding.!"
Alan Watson
"The restaurant décor is absolutely stunning!
The food was delicious and the portions were very generous. A real touch of class from Joe and his team.!"
Joshua Brien
Authentic Indian Cuisine - Feast for the Stomach & the Soul!
Our Team
The Friendliest People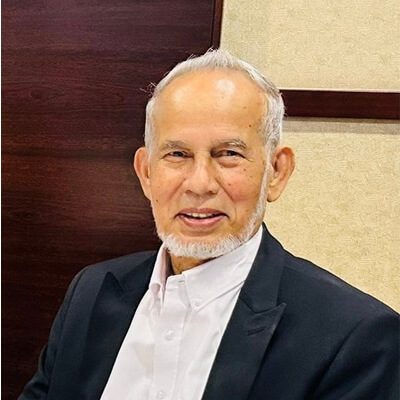 Labas Miah
Owner
Joe Miah
Owner
The authentic taste of Bangladesh in the hearts of St Aubin
- Tom Ogg (Jersey evening post)
The Gallery
Take a Look Inside!
Unique blend of flavours at its best, traditional Indian experience to tantalize your taste buds.
Click here to view menu